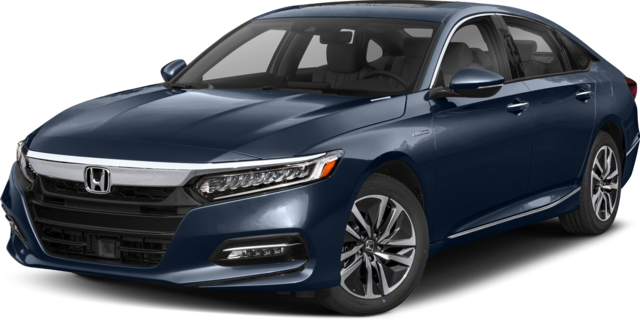 Check Out the Honda Hybrid Models Available at Our Branford Dealership
There are many drivers around New Haven that prefer hybrid engines in their cars, and as a Honda dealer in the area, we have all sorts of Honda hybrids for sale. Whether you're often cruising on the highway or you want to get around the city using only electricity, a Honda hybrid can help you, and we've highlighted some of the various options typically found on our car lot!
Honda Accord Hybrid
We will start with the hybrid version of one of the most popular sedans in America: the Honda Accord. The Honda Accord Hybrid possesses the same great design and look as the fan-favorite model, and it also shares features like Apple CarPlay, Honda Sensing®, and heated seats. Of course, its hybrid engine provides longer time between having to use a gas station, so drivers looking to save in the long run may prefer the Honda Accord Hybrid over the classic Honda Accord.
Honda Clarity
The Honda Clarity is a plug-in hybrid, which means that you can switch to a mode that powers the sedan off of only the electric motor that's in it. You can charge up a battery for that electric motor when you do want to drive without using any gas, but the hybrid sedan has plenty of power with its gas engine for a little fun on the go. It's not quite as large as the Honda Accord Hybrid, but it is still roomy and standard with all sorts of outstanding tech.
Honda Insight
Another hybrid sedan, the Honda Insight is the newest addition to the lineup, and it is also the most affordable. The Honda Insight is sleeker and a bit more compact than the hybrid sedans above, and it does have the classic hybrid system as opposed to being a plug-in hybrid. The Honda Insight also brings with it some brilliant systems and features sure to make driving a pleasant experience instead of a chore.
Want to see the differences between these new Honda hybrid sedans? Well, you're always welcome at our dealership if you want to compare how you fit and how these models suit you in person. You can also talk with our staff about the other differences between them, so visit soon!